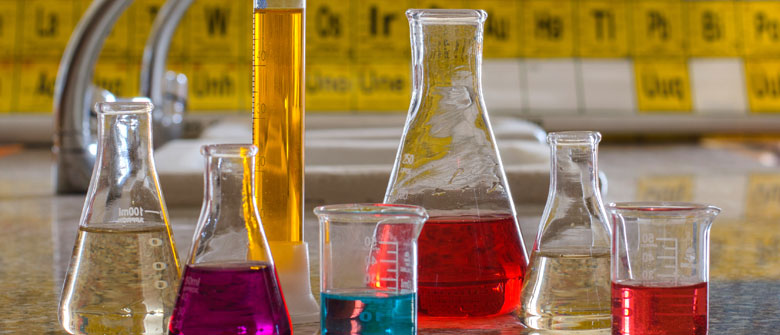 Science and technology careers are booming in the current economy, and the demand for these skills is only increasing. Knowing how to individually and collectively respond to societal issues like climate change, pandemics, genetic splicing, and more means the general population should also have a better understanding of science. Science education lets students build skills in critical thinking, observation, hypothesis formation, analysis, collaboration, and communication – all needs for an educated citizenry.
How can furnishings and layouts help to bring more students into these crucial science lab courses and keep them engaged as they experiment? Here are 5 variables you can manipulate to broaden participation in your science classes.
Invite students to participate around spacious work surfaces. More students will engage when they individually contribute to hands-on science projects. They need room at their tables and workstations to lay out their tools and materials and work with their partners. Circling around the work area lets students see their work and add to it from different vantage points.

Let students choose seating that fits their ergonomic needs. When students have more choice, they invest more greatly in their projects. Even a simple solution like adjusting the height of a lab stool extends a feeling of choice. Individualizing the seat heights also improves ergonomics, promotes healthy posture, and reduces distractions caused by incremental physical strain.

Provide storage that eases access to tools and materials. Cutting down on setup and cleanup time carves out more time for scientific discovery. Mobile storage units roll directly to different work areas. Pullout bins let students quickly access small parts and return them to an organized space to find again. Open shelving lets students quickly find items in a convenient location.

Select cabinets that secure hazardous tools and materials. You need to make sure that those who use potentially hazardous items are fully authorized to use them. Locking cabinets allow access to only those with the key or the code. Wall-mounted units keep items out of reach or make it obvious when unauthorized students try to reach them.

Provide quick access to safety areas and equipment. Students will be more likely to brave the possible dangers of exploring the undiscovered if they know how to get to safety quickly. Eye wash stations, first aid kits, goggles, and spill control stations need to be highly visible and extremely easy to access. Fume hoods should be a consistent location and easy to find.
Need help getting started? Our veteran consultants are passionate about tailoring learning spaces to your educational goals. Call us at 1-800-260-2776 or email dsmsupport@schooloutfitters.com to begin the conversation.
Need help getting started? , and we''ll be happy to contact you.