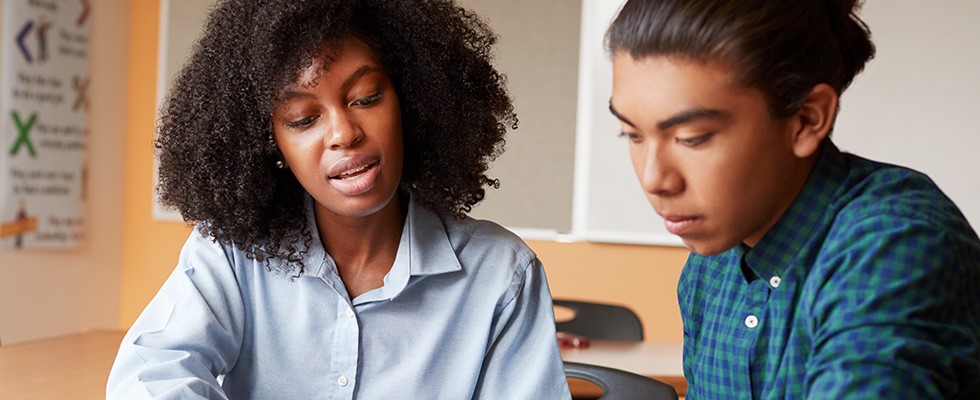 Tutoring students can be a tedious practice.
Each student has their own personality and needs. Each student struggles with different aspects of the subject material. It's very hard for teachers to tutor their students one-on-one in the short amount of time that they have in the day.
So here are three ways you can tutor your students more effectively, even if you have little time.
Make it All Fun
It can be difficult to foster a great student-teacher relationship without mutual engagement. That is where games come in.
Studies have shown that using games as teaching mechanisms can increase students' motivation to take risks and improve their participation in the classroom.
Different games help students develop different study skills. For example, flash cards help develop brain memory, while studies have found that virtual games can help develop focus skills for students with ADHD.
To maximize the educational benefits of games, it's imperative to consider your learning objectives.
For example, a virtual wildlife game called Alba: A Wildlife Adventure can teach students about endangered animals and the effects it can have on a large scale. To play the game, students launch mini missions to discover these animals.
And, you can still gamify your teaching process even without technology.
You can teach math with game sets that use dice or wooden beads, or vocabulary skills with word-building games that use colorful cubes. You can even teach social studies with magnetic, multi-colored maps or flashcards.
If you can gamify your students' tutoring experience, their learning curves can improve significantly.
Install an Atmosphere of Mentorship
Effective tutoring often looks something like a mentorship, where the tutor and student are in a partnership comprised of mutual trust, patience and understanding.
A good "mentor" will not only help their student learn the subject at hand but instill the confidence and skills necessary for them to be an independent learner.
As a mentor, it's important to listen to your students' experiences and let them know it's OK to struggle. Listening can help you evaluate your students' weaknesses, figure out ways to address them, and find the best path forward.
And sharing your own experiences or struggles with learning can help your student feel less alone.
Since patience is crucial to a healthy and beneficial tutoring relationship, here are ways to strengthen your patience skills on a daily basis:
Practice s elf-care - Try to prioritize getting enough sleep, taking small breaks throughout the day and being mindful of your caffeine intake.
Find the root - Examine what causes your instances of impatience in the first place. Then, write down those causes and think of alternative ways to respond.
Take deep breaths - This is one of the easiest and fastest ways to reduce stress in the moment. Taking deep, measured breaths signals our brain to pause and evaluate the situation.
Over time, these patience-boosting techniques can make your tutoring experiences more effective and fun.
Teach Your Students the Pomodoro Method
The Pomodoro Method is one of the best study methods for students.
It's simple. Each student spends 25 minutes studying a topic, then takes a five-minute break. Students can continue to do this for however long they want. You can use this technique in your tutoring sessions and teach your students this method so they can apply it at home as well.
The philosophy of The Pomodoro Method comes down to information retainment.
Think of a sprinter. It's hard for them to sprint 50 yards intensely for an hour straight. A sprinter might offset this wear and tear by taking quick breaks in between to rest their body.
This same logic can be applied to the human brain.
Our brains can't take in enough information to allow us to study for hours at a time. Five-minute breaks give our brains time to retain what we learned efficiently.
Have questions? We're here to help! Our experts are available by phone at 1-800-260-2776. You can also get personalized assistance through our or by emailing us. We're available Monday-Friday, 8am-7pm.